Winona, MN — On Saturday, May 4, 2019 celebrate with Winona's Polish Cultural Institute & Museum 1791 Polish Constitution Day with a memorial service and banquet.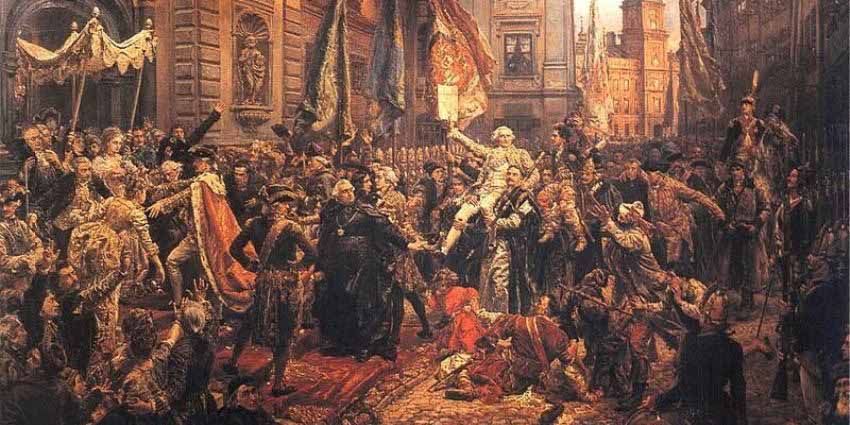 Details:
4pm @ St. Stanislaw's Basilica: Memorial Service;
5:30pm @ Polish Museum Morrison Annex 363 E. 2nd St: Social Hour with an authentic traditional Polish dinner served at 6:00 p.m. Speaker: Dr Joseph (Banbenek) Hughes — the first fifty years of St. Stanislaw Parish.
Tickets are $15 and are available on a first come basis. They can be purchased at Midtown Foods, calling the Polish Museum or at the door.
Tadeusz Kosciuszko helped Thomas Jefferson formulate our United States Constitution. He then went back to his homeland and helped formulate Poland's Constitution which was approved by the Polish Parliament on May 3, 1791. Though this Constitution lasted only four years due to the aggression of Prussia, Russia and Austria and the resulting dissolution of Poland as a Sovereign Nation, it was never forgotten or ended.
Preserved in the hearts of those oppressed people for 123 years, it was re-awakened in 1918 as Poland regained its independence at the end of WWI.By this time Winona's Polish immigrants had already left the oppression of their occupiers (they owned nothing, couldn't, fish, hunt, or even pick firewood from the woods of their occupiers) and the nastiness of Chancellor Otto Von Bismarck: "Bash the Poles til they have had enough…it's The only way for us to survive." They arrived in the United States to work at menial
jobs, living close together for security and language. They celebrated their faith, their feasts their heroes, their new lives and actually began to thrive-all the while keeping the memory of their homeland in their minds and hearts.
Today, five and six generations later, Polish-Americans still respect and honor the people who generated not only their hair and eye color, but also their personalities and abilities; along with their traditions, faith and food.